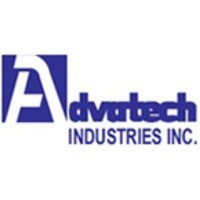 Advatech Industries
Advatech Industries, Incorporated
ADVATECH INDUSTRIES, INC. – is a company engaged in Power Generation established since 1982. Advatech backs up its power solutions with 33 years of experience and nationwide distribution making "Customer Service" our way of life. Our products consisting of Perkins, Cummins, and Mitsubishi powered generator sets, a leading equipment distribution in Manila with branches in Cebu and Davao.
VISION
To become one of the leading brand new standby genset supplier in the Philippines in terms of market share, good quality brand of gensets, stock availability, and excellent customer support and satisfaction.
MISSION
1. To carry out an extensive nationwide coverage of prospective projects and requirements, with intensity, aggressiveness, and diligence; with the final goal to achieve individual sales targets.
2. To maintain a high level of business relationship with customers to ensure customer retention through customer and previous customers to fill-in at least 40%-50% of the sales budget of each account manager/sales engineer.
3. That both sales and service departments work jointly to offer prompt, quick, high quality pre-sales and after sales service support.
TRACK RECORD
What sets us apart from the others? Track record. Thirty three years in power generation. Over 5000 units sold to date. Among our biggest projects: SM City – San Mateo (2 x 2500KVA), SM City – Angono (2 x 1250KVA), Park Inn Radisson – Davao (1 x 1250KVA) Westin Philippine Plaza (2 x 1,500 KW), Ayala Center Cebu (4 x 1,400 KW & 2 x 900 KW), New World Hotel (3 x 1,250 KW), Bulletin Group (5 x 1,000 KW), Piltel (140 x various ratings), Polar Energy (3 x 30 MW barge mounted), Paper City (7.5 MW), First Cabanatuan Power (12.8 MW), etc. One company, One product.