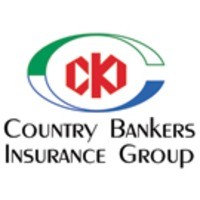 Country Bankers Insurance Group
Cblic- Life Insurance And Cbic- Nonlife Insurance
More than five decades of service have all the more inspired Country Bankers Insurance Group (CBIG) to keep its commitment to provide simple and affordable insurance to Filipino families, especially in its niche market, the rural areas.
CBIG consists of two companies: Country Bankers Insurance Corporation (CBIC) which was created on October 17, 1960 and Country Bankers Life Insurance Corporation (CBLIC) which was established on March 28,1965. Both companies were started by founding president, Jose E. Desiderio, Sr. who found a niche by addressing the insurance needs of small and medium business entrepreneurs, farmers, fishermen, and public school teachers in rural areas, a market largely untapped in the 1960s.
Today, the third-generation Desiderios continue to uphold this legacy of accessible insurance to low-income Filipinos, with Country Bankers Insurance Group (CBIG) senior vice president and general manager, Geraldine Desiderio-Garcia steering the company to reach more Filipinos.