Mg Exeo Network
Mg Exeo Network, Incorporated
Telecommunications Products and Services
MG Exeo is the turnkey solution for all your cable and wireless network telecommunications needs and general construction of outside and inside plant facilities.
We aim for specialized, efficient, cost-effective service in a comprehensive manner. A single entity capable of combining CABLE TELEPHONE NETWORK SERVICES, INFRASTRUCTURE SERVICES, SWITCHING, POWER AND TRANSMISSION SERVICES, AND CAD ENGINEERING SERVICES ensures the provision of only topnotch quality. We specialize in the total operations and management Telecommunications construction requirements - from planning, design, procurement, implementation and maintenance - we've got you covered for everything you need.
OUR MISSION & VISION
MG EXEO is committed to excellence in the telecommunications construction industry. People and power of the highest standards are alliances in the unceasing pursuit of this goal. In the fulfillment of this mission, MG EXEO shall stay a step ahead in dealing with global changes and competition in the field by relying on its culture of specialized knowledge, and quality and expert service.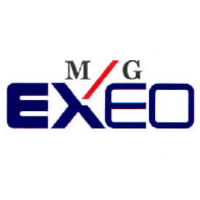 Mg Exeo Network
Elizabeth Avenue, Sta. Ana Drive, Barangay Sun Valley, Paranaque City, Metro Manila